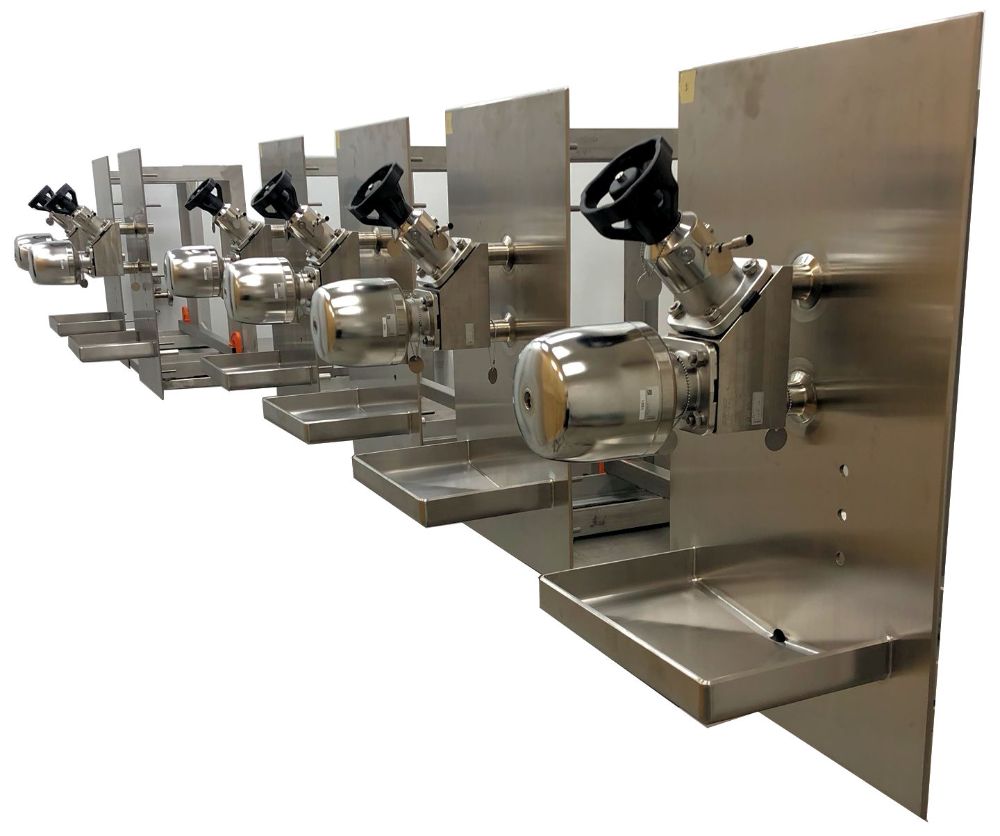 Amazing Turnaround on Utility Panels for Vaccine Manufacturer
Suncombe were recently commissioned to help develop a set of Utility Panels for an extremely fast delivery to a vaccine manufacturer for development of a COVID-19 vaccine.
These Utility panels were to be used for point-of-use connections for utilities in a cleanroom environment, and were critical for the production of the vaccine.
The initial design methodology was developed between Suncombe engineers, an Irish consultancy company and the end client, which allowed the construction of the bespoke panels to be started, whilst still allowing the process development to continue. This was essential to achieve the very fast turnaround for delivery.
This challenging project was being carried out with the backdrop of COVID-19 measures, whilst working within government guidelines of social distancing and increased hygiene to ensure the safety of our workforce.
(On the internal cavity of the panel, on all sides we aim for a minimum of four millimetres internal radius, to meet ASME BPE (American Society of Mechanical Engineers: Bioprocessing Equipment) requirements).
The Suncombe business philosophy of flexible, integrated engineering was ideally suited to the project, with close co-operation with the stakeholders to get the project started in a very short time after initial approach.
It's important to consider the optimum orientation of valves and valve handles, to ensure the handles are in the best position for ease of use, whilst minimising the overall size of the panel.
Through a great deal of hard work by the project team, they were able to not only maintain production, but in some cases improve on promised timescales.
Operations Director, Steve Overton commented: "We are delighted to have been able to use our 60 years of company experience, our extensive knowledge and 'will do' attitude to help in the COVID-19 pandemic.
At Suncombe we focus on quality, not quantity, offering design, build quality and finish that are a class apart. We believe that every job receives the same attention, however large or small, because we believe that every customer deserves the very best."
For further information, and impartial, expert advice on bespoke Utility Panels design and manufacturing, please email d.adams@suncombe.com or call +44(0) 208-443-3454.