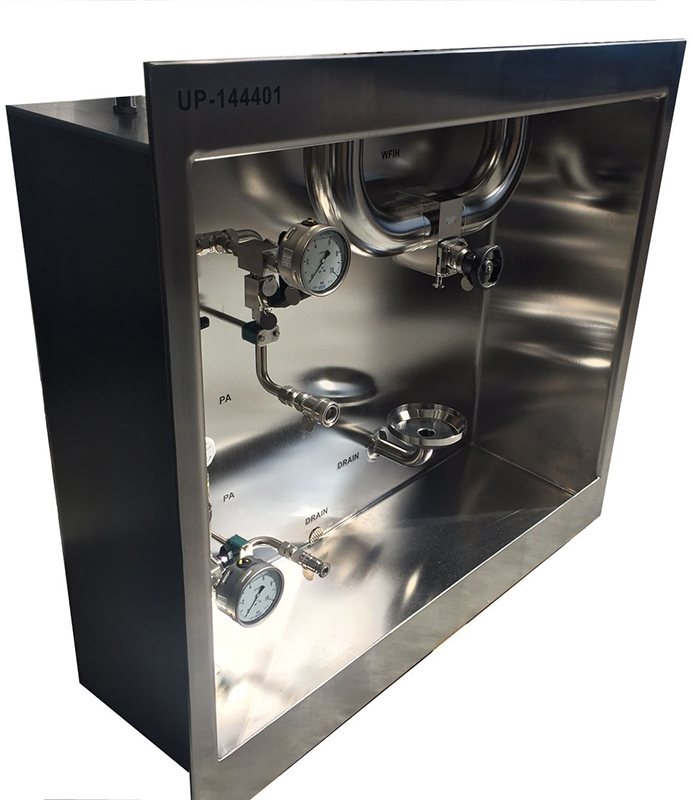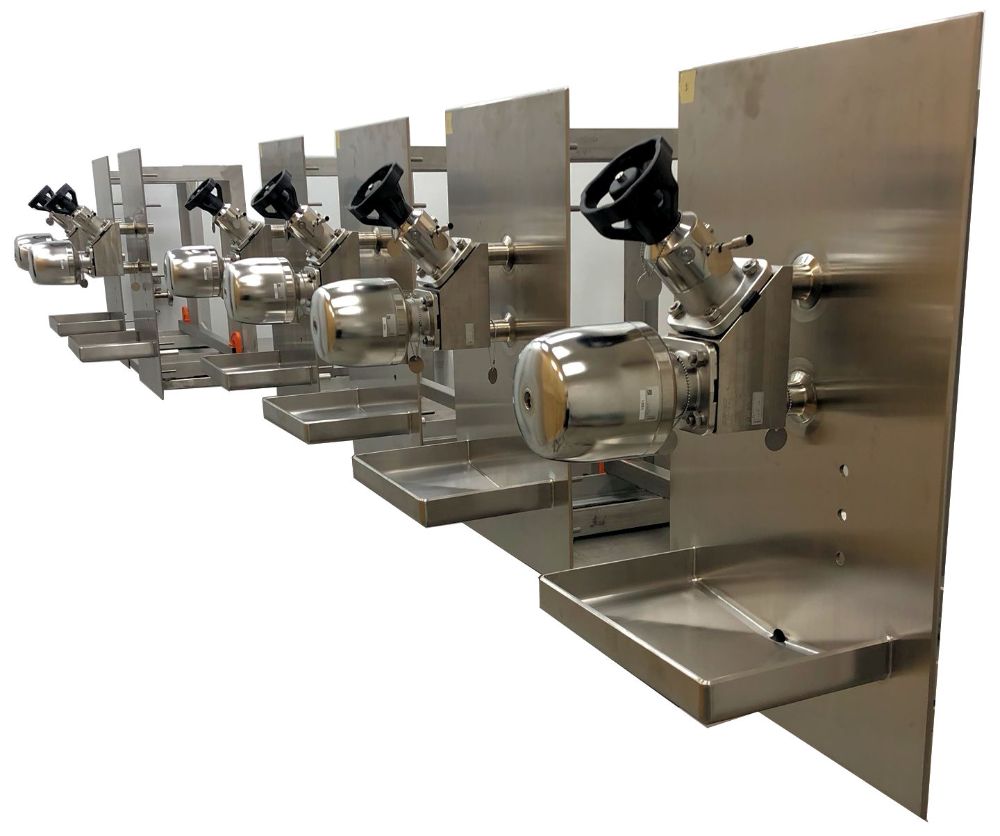 Introduction to Utility Panels
Panels and Stations for grouping liquid, gas and control connections
As one of the world's first manufacturers of transfer panels, Suncombe Transfer Panels have been produced by Suncombe for over 50 years. The panels are used for service entry, utility entry, CIP and SIP routing and also for utility piping and control outside of the clean area. This principle removes the equipment and instruments from the production areas by locating them in service areas, providing additional production area space and allowing maintenance outside of production areas. 
The Panels are available for flush or recess mounting in wall panelling, for flush ceiling mounting or on ceiling drops, free
standing and pedestal mounting. Pre-constructed stainless steel vertical columns are also available, fully fabricated for fiting into facilities, incorporating Utility Panel/Stations with internal service ducts for the pipework and conduits.
Using robust, proven principles, the Utility Panels and Stations are designed using the principles of ASME BPE to ensure that they provide the optimum interface whilst maintaining the standards require for cleanroom and similar environments.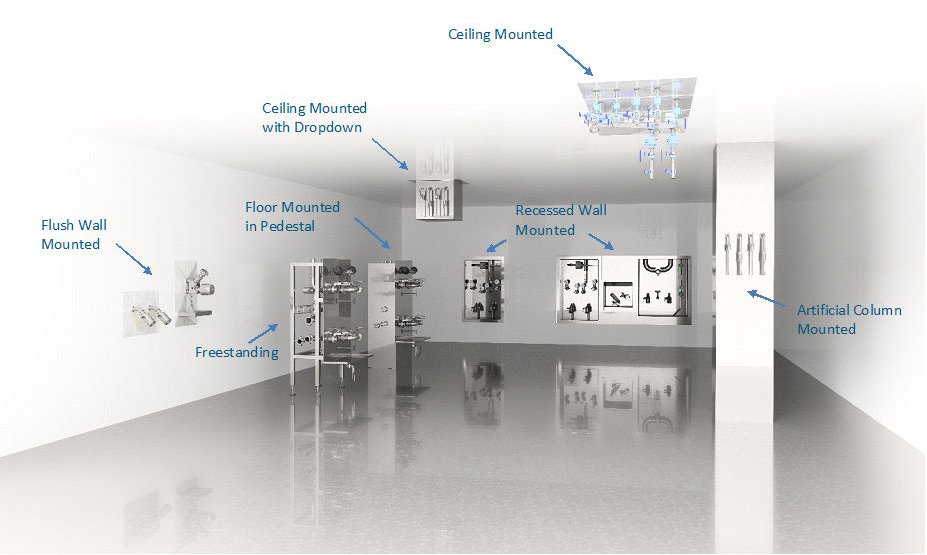 Features
Polished stainless steel plates 316L for Panel interface
Beveled edges for cleanability, aesthetics and health and safety
In house development and design to suit process requirements
3D modeling on ACAD Inventor
ASME BPE / EHEDG Valves and equipment
Sanitary Pumps, pipework and instrumentation
Certified surface finishes, material certificates, weld maps and tables
Comprehensive validation manual
Material: 316L Stainless steel 316L Plates, Stainless steel 316L, duplex or hastelloy for piping and equipment 
Operating Temperature: 0°C to 150°C (sterilising) 
Operating Voltage: 230VAC or 400VAC (24VDC control) 
Automation: CIPSuite Levels 1000 to 4000 
Option: Simple junction boxes for site control
Speak to one of our specialists