The Validatable System for Collection, Lifting, Equalisation, Treatment and pH Neutralisation of Process Waste
The Suncombe Validatable Systems for Collection, Lifting, Equalisation, Treatment, and pH Neutralisation of Process Waste is a comprehensive range of solutions designed to efficiently manage and treat waste generated during industrial processes. By employing these systems, companies can minimize their environmental impact while maintaining efficient and reliable waste management practices and focusing on ensuring compliance with environmental regulations and maintaining a sustainable approach to waste management.
Available in a wide range of capacities and configurations, with every system individually designed to suit each client's specific requirements, with a dedicated Project Team, who will co-ordinate throughout the project lifecycle and agree approval prior to construction.
Using robust, proven design principles, the Suncombe Collection, Lifting, Equalisation, Treatment, and pH Neutralisation of Process Waste uses a combination of processes designed to efficiently and effectively manage process waste.
Systems include a user-configurable recipe based control system and are pre-assembled and fully tested with operating utility supplies in our works to minimise risk and optimise installation and validation time on-site.
Systems comply with all applicable regulatory standards and are accompanied by a comprehensive suite of documentation covering all aspects of installation, operation and maintenance.
Applications
Process Liquid Waste Handling including:
Collection
Lifting
Sump Pump Transfer
Equalisation
Treatment
Neutralisation
Cooling
Discharge
Sectors
Biologics
Laboratories
Pharmaceuticals
Processing Facilities
Research Institutions
Mobile Operations
Hospitals & Clinics
Construction
Thermoplastics and 316 stainless steel, drainable, material & weld traceability
Control and instrumentation to GAMP5
Robust, reliable, Safe, Repeatable Operation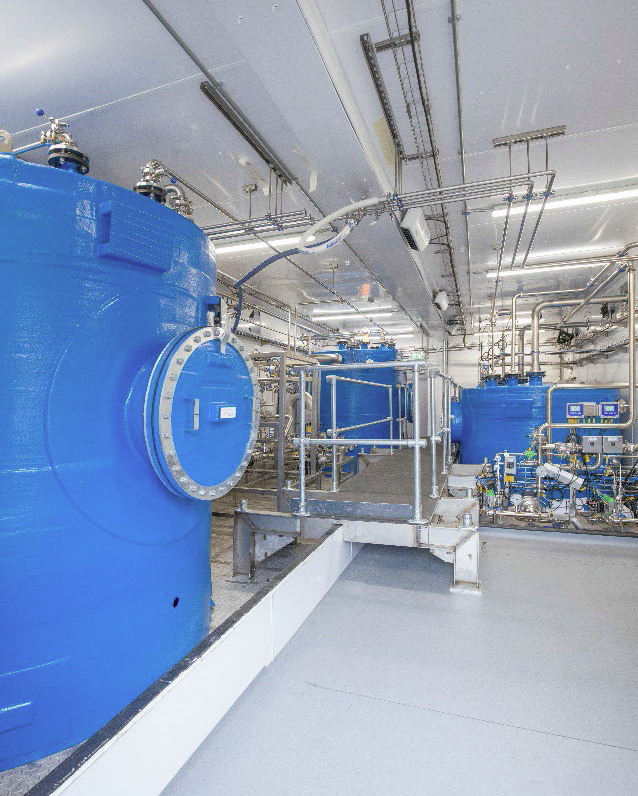 Process Waste Systems Datasheet
Thermoplastic and 316L stainless steel construction and components: Systems are constructed with 3.1/2.2 material traceability and welding dossier. This ensures a fully validatable waste environment.
Fully automated processing: Suncombe's Suite3000 software enables fully automated handling and treatment of waste and safe release to drain.
Continuous monitoring of key parameters: Waste process is highly repeatable and validatable.
Safety: Alarms, interlocks and fail-safe design encompasses scenarios such as power loss and under-temperature events.
Siemens PLC and 12" colour HMI with options for additional HMIs: Control hardware is industry standard and supported worldwide by Siemens/Rockwell. Ethernet interface included for transfer of critical operating variables to other systems. Designed to enable integration to third party equipment or higher level control system. Versions also available with remote I/O for control by clients control system.