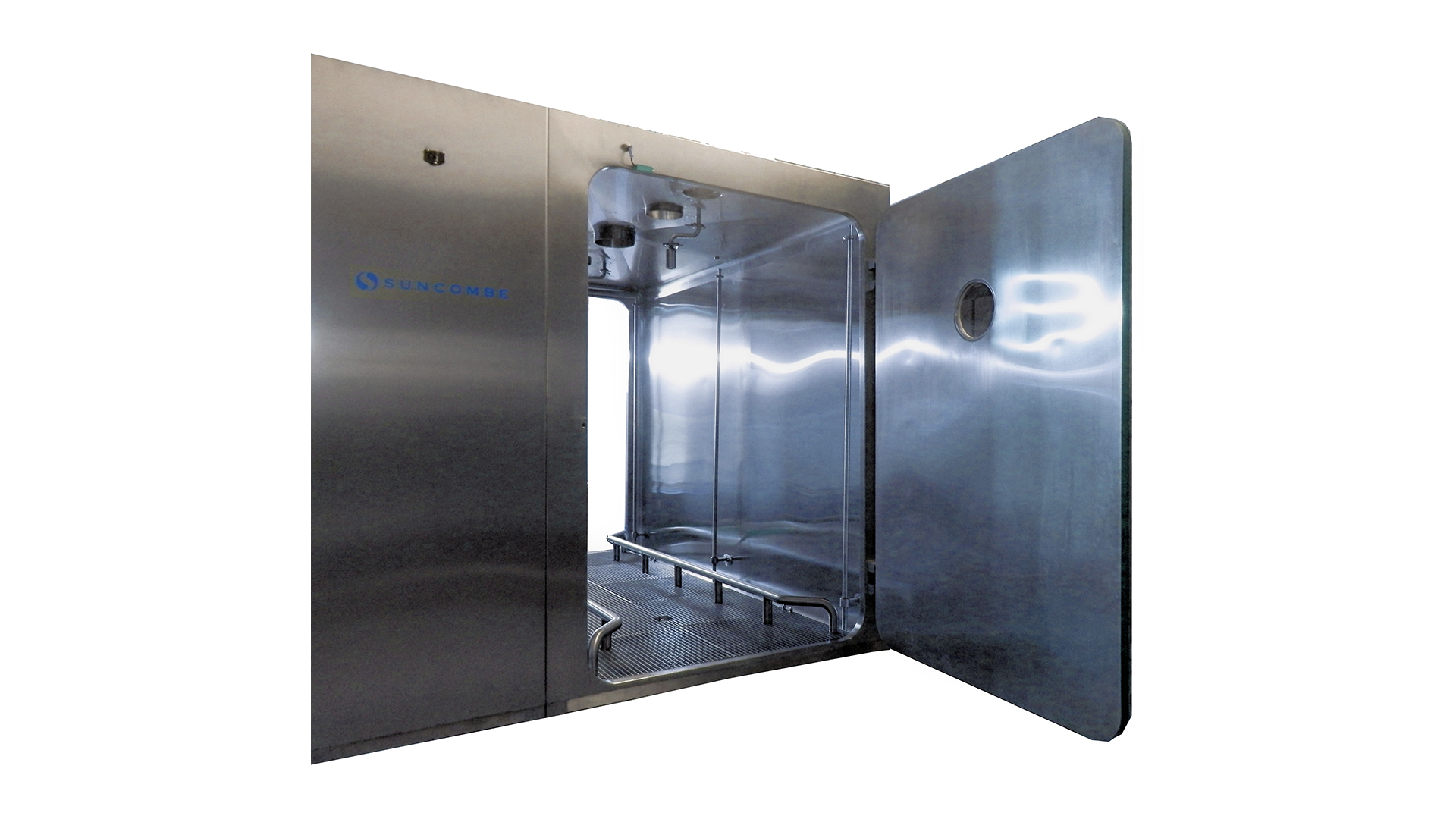 Introduction to BoothWasher ™
Developed over the last 30 years, the BoothWasher ™ is a multipurpose washer available as single door or pass through versions, that offer a contained, validatable unit to clean and dry any combination of components, supplied worldwide to the Biotech, Pharmaceutical, Medical, Healthcare, Personal Care and other critical processing industries.
Description
Built to hygienic and sanitary standards and complying with ASME BPE, GAMP, ISPE and 21CFR11, they are used for many different cleaning applications including mobile vessels, fermentation containers, carboys, change parts, kegs, compression tools filling and packaging machine parts. Trolleys and racks can be supplied for loading smaller parts with options of inverters and high pressure models. The BoothWasher™ provides liquid heating, chemical dosing, air drying, valving, pumps, instrumentation and an in-built control system.
Features
316L Stainless steel radius-corners, sloping design, crevice-free Washing Chamber
Standard and Special Chamber Sizes
One to two chemical dosing systems
Automatic locking hinged door with optional window and internal light
Inflatable door seal for full containment
Loading trolleys and racks specially designed to mount your equipment to be cleaned
Hygienic Pneumatically Operated Valves and instruments
Hygienic Stainless Steel Pumps
Stainless Steel covers
HEPA filtered air drying and cooling
Pharmaceutical washer
CIP Philosophy: Total Loss, Full or partial recovery
Delivery Temperatures: Ambient to 90°C (aqueous) – ambient (solvent)
Material: 316 Stainless steel, duplex or Hastelloy
Operating Temperature: Ambient to 95°C (120°C Turbo Drying Cycle)
Operating Voltage: 230VAC or 400VAC (24VDC control)
Automation: CIPSuite Levels 2000 to 4000 (option for DCS control)
Reporting: Printed records optional 21CFR11 electronic records and batch reports.
Speak to a gmp washer specialist